Being a fan of opera is not always a love/hate affair, though it can be. Love might turn to hate over months, years, and decades, with such feelings becoming entrenched, normalized, difficult to undo. Hate is active and hot, with pointed edges – but worse, and perhaps more insidious, is bitterness, with its dulled sides and deadening stare. Bitterness leads to cynicism, which is so easy (too easy) to engage in unconsciously, and creeps in like a headache from too much Amarone drunk over a rich meal. Seeing and hearing much, traveling far and wide, speaking with those involved, reading lengthy tomes; thinking, writing; more listening, always that. Eventually the stereo is turned off, the books close, and one is housebound, limited to one's small quadrant; the slightest hint of such sounds – specific sounds, of specific works – provoke an immediate, firm, inner no.
Such cynicism takes on an acid tone given the realities of taste, upbringing, exposure – over-exposure may well be a more appropriate term. Do opera people hate a work because it's popular? Or is it because that work is over-programmed? Over-relied upon at the expense of other more things that ought to be given a fair chance? Such reliance seems especially relevant amidst post (or whatever this is) pandemic realities for arts organizations, and even more potently true for North American companies, who don't enjoy anywhere near the financial support and cultural positioning as many counterparts in Europe do. The programming of Carmen this season across many companies may have been done prior to March 2020, or not; it hardly matters, because staging what is one of the most famous operas of all time, at any time, usually guarantees tidy returns, and for organizations struggling, as they are now, that is a good thing. There's also the not-small fact that people – lots of people – really love it, and have done, since its scandalous premiere in 1875. As Opera Canada's Wayne Gooding wisely wrote recently, German philosopher Friedrich Nietzsche called Carmen the opera in which "one bids farewell to the damp north and to all the fog of the Wagnerian ideal." Perhaps opera, as a whole, is not meant to be approached with such serious, poe-faced joylessness. Maybe one ought to choose an Aperol Spritz over Amarone. Maybe the little self-created quadrant ought to be widened, or even abandoned. On World Opera Day, perhaps the doors, as is hinted below, are swinging open a little wider, letting out the cynicism, and letting in something else – something brighter, better.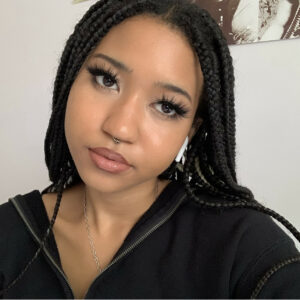 Tori Wanzama is a new contributor. Her first opera was, in fact, my own introduction to the art form, at the age of four in what was then called the O'Keefe Centre in Toronto. It's a bit too easy to close ears and heart to something that's sat in one's consciousness for so very long, and which is also a tremendous part of the cultural milieu; it is just as much of a challenge to re-open one's mind to such a relentlessly (brilliantly) melodic work when one is constantly surrounded (by choice as much as necessity) by things so unlike it. And yet, Tori's enthusiasm and creative insight all work together here to provide fresh, new ground – for me, as much as for those who feel too deeply rooted in classical cynicism. What can possibly grow in such highly acidified soil, after all? Tori's writing gives opera newbies a bit of needed encouragement toward exploring an art form they (as she rightly outlines) might have their own preconceptions about, and also gives old cynics (alas) a new breath of the curiosity that felt so important to these pursuits in the first place. Reading her words was akin to seeing an old friend after many decades; all the old animosities simply departed. Tori is a second-year Communications student and has, as you will read, an incredible talent for the observation of stagecraft, as well as the nature of opera fandom itself. I look forward to publishing more of her work here in future.
Seeing Carmen For The First Time
Until a couple of months ago, I only ever encountered opera in the form of cartoons. As a kid, I watched Bugs Bunny and Elmer Fudd feud over the sounds of Richard Wagner in What's Opera, Doc? (1957). I also saw the rabbit torment an opera singer in "Long-Haired Hare" (1949). These shorts, among other comical representations, would shape my understanding of opera and unfortunately spawn a disinterest in the genre as a whole. The portrayals I had been exposed to made me see opera, and consequently its fans, as serious to the point of silliness. While I'm not so dismissive now, part of me still saw attending an opera as an aristocratic activity, an art form that is just barely being kept alive. This was, of course, before Carmen.
I attended the Canadian Opera Company (COC) production on October 20th, 2022, one of two dates in which COC Ensemble alumni mezzo soprano Rihab Chaieb takes the stage in the title role. Flirty and free-spirited, Carmen captures the attention of many men – especially soldier Don José, sung by tenor Marcelo Puente. The love-stricken soldier abandons his position as an officer and his fiancé Michaela (soprano Joyce El-Khoury) in pursuit of her. But Carmen's feelings are fickle; she soon becomes bored with Don José before abandoning him for the bullfighter Escamillo, sung by baritone Lucas Meachem. Unable to handle her rejection, Don José is driven mad, leading him to take her life. What is widely considered one of the most famous operas was a mystery to me, but I believe this ignorance was ultimately to my benefit. Every part of the show was new and though more than a century old, the story (based on an 1845 novella by Prosper Mérimée) certainly doesn't show its age. The production (based on Mark Lamos's 2005 presentation) is here presented by visionary Against the Grain Theatre director Joel Ivany, who first staged it with the COC in 2016 – and it never once feels static. Carmen, it turns out, was the ideal opera introduction.
While the Bizet work was my first opera, I'm no stranger to live shows. The atmosphere at the Four Seasons was not much different than the rock shows to which I am accustomed. As I entered the lobby from the subway the evening of October 22nd, I was thrust immediately into the action: the whole house was alive with an excitement I wouldn't have expected. There was a tangible giddiness amongst the crowd as we piled in, and when the five-minute warning bell beckoned, the audience carried its enthusiasm to the auditorium. It is only the orchestra that silences us with a short tune signalling the start of the show. The appearance of conductor, Jacques Lacombe, prompted boisterous applause from the audience. and I couldn't help but be reminded of the screams emitted from fans of rock bands as they witness their heroes enter the stage. Opera fans are politely rowdy.
Everyone is welcomed into the world of Carmen with an ominous prelude. The strings anticipate the tragedy; the eeriness of the orchestral writing is palpable. As the curtains rise, the tone shifts, and the start of Act I is deceptively cheery. We see a set of guards standing outside a cigar factory, and immediately, I am into the music, to the point of it being a challenge not to tap along. The buoyancy of the playing is infectious, making a song about just waiting around incredibly entertaining. The title character is irresistible right from the moment she makes her entrance. Carmen's charisma speaks before she does. With her walk alone she is a force to be reckoned with, and when she starts to sing … the sound is bewitching." Habanera" is a siren song that lures you in and has you hanging on every word and note. Rather like the men who hang around Carmen, I cannot be immune to this music – I've had "Habanera" on repeat since hearing it live. Chaieb's portrayal assigns a sensuality to every movement, even as she throws fruit at her obsessed admirers. There was also an immediate familiarity: I discovered a commercial from 2003 in which singer Beyoncé performs the same song and uses the same style of seduction, only this time to sell Pepsi. The spirit of Carmen, it would seem, is alive in unlikely places.
The staging here entirely complements the nature of Bizet's hypnotic score. Ivany's company, Against the Grain Theatre, typically stages smaller, more immersive productions and though Carmen is the opposite in the vast space of the Four Seasons Centre, the production benefits by this more close-knit approach that so marks his theatrical background. Ivany makes great use of the ensemble and sets up each scene in a way that suggests constant activity, whether in the background, midground or foreground, and on different levels. The stage itself allows for one angle, but there is so much to see and observe. Each environment is given a considered depth, creating a quiet realism amidst the boisterous melodrama and overall activity of the opera. This quiet aspect is often employed to emphasize Carmen's charisma. As she appears, men in the background can be seen clamouring to get a closer look at her, a staging choice which is perhaps the most effectively used in the final act.
So when the stage is set for Escamillo's bullfight, the audience is truly allowed into the action. Ivany makes sure the audience has a feeling of direct investment and here his experience with intimate theatre stagings perhaps shows itself best; we are encouraged to join in with the festivities in a way I would not expect to see at the opera. Such techniques also intensify the tragedy. In the final scene, the crowd sees the fight from only a partial view;. the spectators are shown as silhouettes, as Carmen, completely alone, struggles against a deranged Don José. A crowd that would have once adored her is restricted to shadows unknowingly cheering along as she is murdered behind them. The ending is powerful, and, even with foreknowledge, I'm grateful for experiencing its magic.
How could Looney Tunes have led me so far astray? Opera is much more than horned helmets and longhair! Beyond the obvious talents of the performers and the creative visual designs, opera has heart, beauty, and yes, humour too; Carmen convinced me of that. It has an ability to laugh at itself – and even amidst the tragedy, that humour is what perhaps impressed me the most. The show laughs at itself more than once, often using the expected conventions of opera to deliver a joke. Take the bullfighter Escamillo: the Elvis-esque matador enters every scene with a dramatic theme song. Of course my seatmates and I cannot help but chuckle. The difference now is, I'm laughing along with the genre instead of at it, enjoying the melodrama for both its brilliance and its ridiculousness. Before my experience with Carmen, I held onto a cartoonish idea of what opera was, without considering what it could be. A musical door has been opened for me, and I hope there is more of everything on the other side.
Top Photo: A scene from the Canadian Opera Company's production of Carmen, 2022. Photo: Michael Cooper