Why The Opera Queen?
The name for this site is not rooted in arrogance.
Rather, it emerged from two places, chiefly the constant misspellings of my name, and through a conversation with a non-opera-loving friend who playfully referred to me as such. People may not remember or know how to spell my name (first or last), but they'll definitely remember "the opera queen," in any language.
I am a freelance arts journalist with a focus on classical music and opera. I love the arts as a whole, having spent my life around, and in many cases, immersed, in theatre, dance, music, art, film, and literature.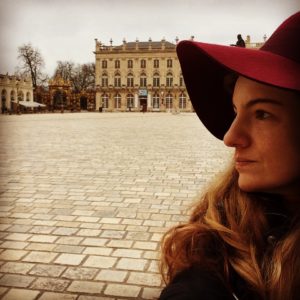 Having first been exposed to opera at the age of three, and my first piano lessons shortly thereafter, I have spent decades in the classical arts as both performer and writer. Since the early days, when my work was first published in English and Irish music zines as a teenager, I have spent time living, working, and arts-going in New York, London, and Dublin. I worked briefly in advertising before returning to school to study radio broadcasting, and subsequently became a producer at the Canadian Broadcasting Corporation. Now, I teach radio documentaries each winter at Seneca College in Toronto.
My passion for culture has taken me to a number of locales, including New York, Los Angeles, London, Dublin, Salzburg, Budapest, Copenhagen, Liege, Nancy, Paris, Weimar, Dresden, and Berlin, where I am temporarily based. Future destinations include Zurich, Bucharest, and Moscow.