Why The Opera Queen?
The name for this site came out of a conversation with a non-opera-loving friend who playfully referred to me as such. Ever since, I wondered if it was a suitable name for a website, particularly given the consistent misspellings of my name through the years.
I am a freelance arts journalist with a focus on classical music and opera. The Opera Queen is short, punchy, and memorable; the name is also presented here with tongue firmly in cheek. I don't pretend to know everything about the art form, and I don't present myself as being able to report on it alone. I love the arts as a whole, having spent my life around, and in many cases, immersed, in them.
Having first been exposed to opera at the age of three, I have spent decades in the classical arts as both performer and writer. I gained my Grade 8 Royal Conservatory Piano Studies diploma as a child, and have been writing since my teenage years, which my work was first published in independent music zines in the 1990s. After living in Dublin and London in the late 1990s (where I worked in film and theatre), I spent time in the advertising world in the early 2000s, before returning to school to learn broadcasting; I subsequently worked in public radio (CBC), and I still spend each winter teaching radio documentary production at Seneca College in Toronto.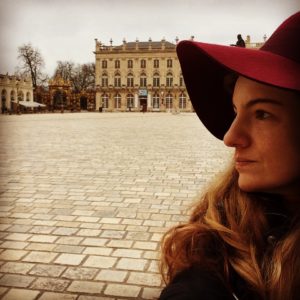 My passion for culture has taken me to a number of locales, including the Metropolitan Opera (NYC), the New York Philharmonic, the New York City Opera, LA Opera, the Salzburg Festival, the Vienna Philharmonic, Opera Royal de Wallonie (Belgium), Opera National de Lorraine (France), Deutsche Oper Berlin, Staatsoper Berlin, Komische Oper, the Berlin Philharmonic, the Konzerthausorchester Berlin, the Royal Danish Opera, the Dublin Philharmonic, the Filarmonica della Scala, the Liszt Ferenc Academy of Music (Budapest), the London Philharmonic, and the English National Opera.
I also visit and report on the Canadian arts scene, particularly the work of Canadian Opera Company, Opera Atelier, the Calgary Opera, Tafelmusik, Soulpepper, and the Toronto Symphony Orchestra, as well as Tapestry, which specializes in new opera works, and Against the Grain, who reimagine classics.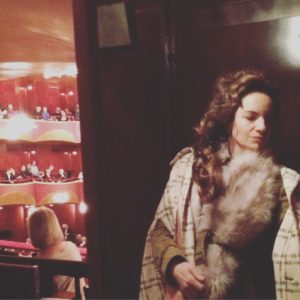 I am fascinated by the ways in which arts companies actively try to engage new audiences, and consider myself a critic, ambassador, and tour guide for the various art forms which have brought so much joy, wonder, and deep fascination to my life; it is my aim in life to demystify work which has the power to shape lives, change minds, and transform hearts. I believe in spreading genuine passion and artistic excitement for a classical culture that is, more than ever, coming alive for a new generation.
Expect interviews, features, musings on fashion and literature, and perhaps the odd recipe. After all, a balanced cultural diet is good for everyone — Opera Queen or not.