Why The Opera Queen?
The name for this site is rooted in two places: the constant misspellings of my name (first and last), and a playful nickname from a friend years ago.
I am a freelance arts journalist with a focus on classical music and opera. I have spent my life in and around music, theatre, dance, art, film, and literature.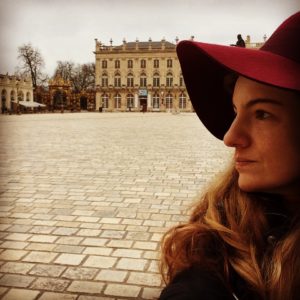 My work has been published in mainstream publications including Opera News magazine, the Globe & Mail, Toronto Star, and National Post newspapers, Opera Canada magazine, Hyperallergic, CBC, Pacific Standard and Mic websites, among others.
Having attended my first opera at the age of three and first piano lesson a mere week later, I have spent decades immersed in cultural world as actor, dancer, director, writer, designer, and editor.
My passion for culture has taken me to a number of locales, including New York, Los Angeles, London, Dublin, Wexford, Salzburg, Vienna, Zurich, Budapest, Copenhagen, Liege, Nancy, Paris, Weimar, Dresden, Kiel, and Berlin, the latter being my main base throughout the summer and autumn of 2018.
I am currently in my fifth year of teaching radio documentaries to final-term broadcasting students at Seneca College's School of Communication Arts in Toronto, and engaged with a number of specialty media outlets. I am also refocusing my writing endeavors into creative areas including PR, prose, and dramaturgy.